Fae Friday is an awesome new weekly post created by Kristy at
Caffeinated Fae.
To participate in Fae Friday, please do the following:
Link back to Kristy's blog - Caffeinated Fae.
If the prompt idea is from another blog, link to that blog as well.
Use #FaeFriday when posting to social media so we can all find each other!
This week on #FaeFriday, we're talking about healing! Faeries are known for their healing abilities. It doesn't matter if it's a dying plant or a broken heart. The fair folk can help mend what is broken. So this week's prompt is:
What book helped you through a difficult time?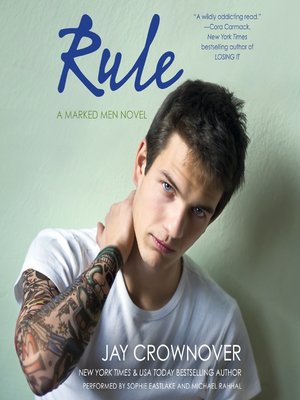 Most times I do not read when I am really upset or would read just anything for distraction. But in last 5 years I have read
Rule by Jay Crownover
four times from start to finish. The story is now imprinted in my mind and yet every time I need to find some peace and smiles on my own, I read the story of Rule & Shaw (Marked Men series #1 couple) . Rule is the playboy who has decided to show a bad attitude to his family after his twin brother's death. Shaw has loved Rule since she first saw him and has been taking care of him ever since even if it means being hurt every time she sees Rule with a new girl every weekend. One birthday, they come together physically but staying together in a relationship is a completely different game, that none of them knows how to play. The Marked men series has 6 books but Rule and Rome ( who is Rule's elder brother ) are two of the men whose stories are my absolute favorite.
Rule has a special place in my heart because this book was my introduction to this world of amazing friends, love that has the power to lift each other and stand strong in face of difficulties , some awesome tattoos and enough sweet moments to guarantee a happy smile at the end.
For this reason, I have this book in my kindle so I can pull it at random anytime I need a pick-me-up buddy :)